STRENGTH
Strengths of YUKIGAYA CHEMICAL INDUSTRY Co.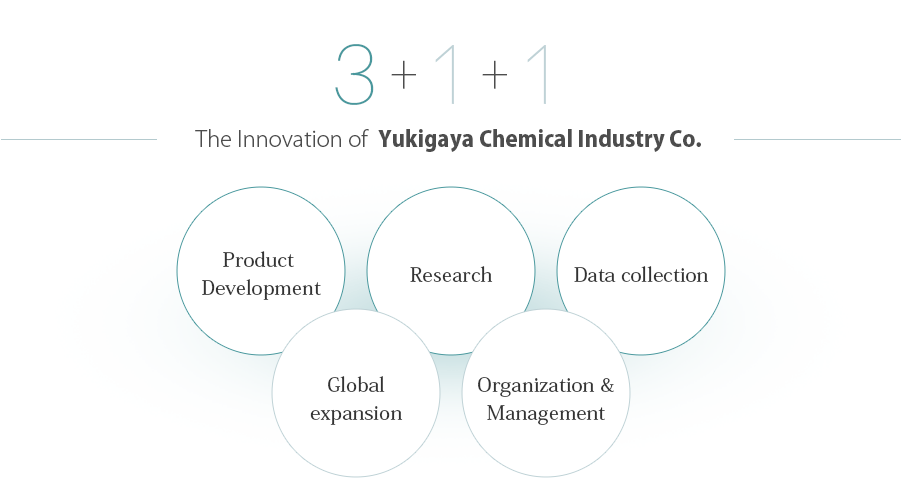 Development

Development

For a manufacturer, the value of the company's existence is fundamentally shaped by its product development capabilities. Since our founding, the Yukigaya Chemical Industry Co. has continued to produce useful products for our customers.

Although the products demanded by the era may change over time, we have remained steadfastly consistent and unchanged in our approach: to make the very best products to bring joy to all of our many customers. It is for that purpose that we continue to this day to work to increase our product development capabilities even further.

Research

Research

In order to conduct excellent product development, it is more important than anything to always look seriously at the market and to bring into existence the next generation of products that will be in demand.

We at Yukigaya Chemical Industry Co. focused on the cosmetic sponge market earlier than anyone else, and we succeeded in developing new products that were clearly differentiated from those that had come before. This absolutely would not have been achievable without our truly deep-digging research capabilities.

Data collection

Data collection

We take it upon ourselves to gather all kinds of data on the cosmetics market. It goes without saying that this is only possible due to the manufacturing and sales network we have built throughout the world.

We at Yukigaya Chemical Industry Co. are proud of our ability to meet all of our customers' various demands by making skillful use of the connections of trust that we have built with cosmetics companies and business partners throughout the world.

Global expansion

Global expansion

Yukigaya Chemical Industry Co. has been active in business all over the world since the 1960s. We had already erected a production plant in Malaysia in 1970. Today, we operate plants in Thailand and Shanghai (China), as well in Japan (Inashiki, Ibaraki Prefecture).

We have developed deep relationships of trust with our branches in the USA, the UK, and France, and with our suppliers throughout the world. We put the knowledge and experience earned through these global activities back to work in our product development.

Organization & Management

Organization & Management

It goes without saying that it is "people" who sustain the organization called a "company." Although their field of work may differ—be it engineering, sales, production, or administration—each and every employee of Yukigaya Chemical Industry Co. is a professional.

Our staff works not only on the work assigned to them from above. They are also constantly conscious of what needs to be done next. This "power of people" sustains the organization and management of Yukigaya Chemical Industry Co. as a company, and it is a powerful force driving us into the future.